SSM Smart Square is a comprehensive solution for healthcare organizations looking to improve their workforce management and better fulfill their mission of delivering quality healthcare services. It performs predictive analytics to optimize staffing levels. The software enables medical facilities to make data-driven staffing decisions and streamline administrative tasks for managing complex workforce operations.
This article will enumerate the benefits of implementing SSM Smart Square in healthcare organizations. It will further explore how this cutting-edge solution can enhance operational efficiency, optimize resource allocation, and contribute to better patient care.
Major Benefits of SSM Smart Square
SSM Smart Square provides advanced features like shift scheduling and time and attendance tracking. It also reduces costs, and enhance patient care and staff satisfaction.
Streamlined Staff Scheduling and Management
One of the most significant advantages of SSM Smart Square is its ability to simplify and automate staff scheduling and management. Healthcare organizations often face challenges in creating accurate and efficient schedules for their employees. It becomes difficult for them to consider staff availability, skill sets, and departmental needs. This addresses the concerns by offering a centralized platform where managers can create, modify, and monitor employee schedules in real time.
SSM Smart Square eliminates manual errors. It reduces time spent on administrative tasks. It ensures that healthcare organizations can allocate their human resources effectively to meet patient demands by automating the scheduling process.
Enhanced Communication and Collaboration
SSM Smart Square fosters improved communication and collaboration among healthcare staff by offering a user-friendly interface. Through this, employees can easily access their schedules and request shift changes. This enhanced communication allows quicker resolution of scheduling conflicts. It ensures that staff members can focus on their primary responsibility that is to provide quality patient care.
SSM Smart Square's mobile app also enables medical care experts to access their schedules and communicate with their teams on the go. It further promotes seamless collaboration and ensures that employees are always up-to-date with their work schedules and responsibilities.
Optimized Resource Allocation
Effective resource allocation is crucial for healthcare organizations to ensure that they can provide quality patient care while managing operational costs. SSM Smart Square enables healthcare organizations to optimize resource allocation using advanced analytics and reporting tools. It provides insights into staffing patterns, workforce utilization, and departmental needs.
Healthcare organizations can make informed decisions about their staffing strategies by leveraging these data-driven insights. It even ensures that they have required employees with the appropriate skill sets to meet patient demands. This optimised resource allocation improves patient care and helps manage operational costs more effectively.
Improved Employee Satisfaction and Retention
SSM Smart Square has innovative features such as self-scheduling, shift swapping, and real-time schedule updates. These empower healthcare employees by providing them greater control over their work-life balance. This increased autonomy and flexibility can improve job satisfaction and, consequently, higher employee retention rates.
Healthcare organizations can set continuity of care. It reduces the costs of hiring and training new staff members. A satisfied and engaged workforce is more likely to deliver high-quality patient care. This will also promote patient outcomes and satisfaction scores.
Compliance with Labor Rules and Regulations
Healthcare organizations must bond to rigid labor rules and regulations, which can differ by region. This may include specific needs related to employee scheduling, overtime, and breaks. SSM Smart Square offers customizable rules and alerts that ensure schedules are made and managed following the applicable guidelines.
Healthcare organizations can protect against costly fines, penalties, and potential danger to their reputation by establishing compliance with labor rules and regulations.
Scalable Solution for Growing Healthcare Organizations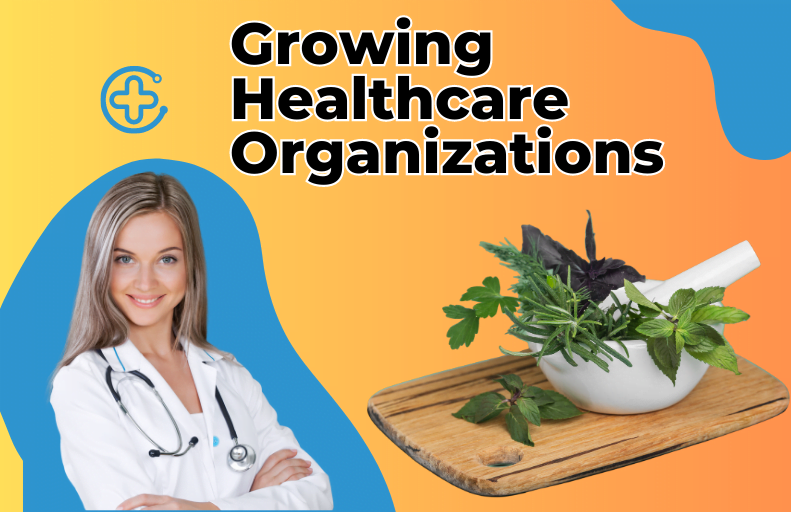 As healthcare organizations expand their services and workforce, it becomes increasingly significant to have a workforce management solution that can scale and adapt to their evolving needs. SSM Smart Square is designed to accommodate growth. It allows healthcare organizations to add new departments, facilities, or employee groups easily.
This scalability ensures that healthcare organizations can continue to benefit from the advantages of it.
Reduced Administrative Burden
One of the key benefits of SSM Smart Square for healthcare organizations is the reduction in administrative workload for managers and staff members. This automates many time-consuming tasks associated with staff scheduling, such as tracking employee availability and managing shift changes. It, therefore, frees up valuable time that can be better spent on patient care or other critical administrative duties. This also reduces administrative burden and ultimately increases productivity and efficiency within the organization.
Increased Transparency and Accountability
SSM Smart Square provides a centralized platform that offers increased transparency and accountability for healthcare departments. Managers can easily monitor employee performance, identify trends, and track key presentation indicators (KPIs) related to workforce management.
On the contrary, employees have an approach to their schedules. They can request time off. They can also swap shifts with their colleagues, fostering a sense of ownership and responsibility for their work schedules. It promotes transparency and accountability. This creates a more efficient and harmonious work environment.
Real-time Visibility and Decision Making
The real-time visibility supplied by SSM Smart Square lets healthcare organizations create informed decisions based on accurate and up-to-date information. Managers can hurriedly identify staffing shortages or excess. They can also enable them to take immediate action to address these issues, such as reallocating staff or hiring additional personnel.
This real-time decision-making capability assists healthcare organizations in maintaining optimal staffing levels.
Integration with Other Systems
SSM Smart Square can be unsegregated with other healthcare systems like electronic health records (EHRs), human resources management systems (HRMS), and payroll systems. This seamless integration lets healthcare organizations combine their workforce management data. It decreases the risk of errors and discrepancies while supplying a comprehensive view of employee performance and operational efficiency. This integration enables organizations to streamline various processes, such as payroll processing and employee evaluations, improving overall efficiency.
Customizable Features and Configurations
SSM Smart Square offers a range of customizable features and characteristics that can be tailored to meet the distinctive needs of each healthcare organization. This flexibility allows organizations to create workforce management solutions aligning with their goals, policies, and processes. Customizable features may include:
Setting up overtime rules.
Creating specific shift patterns.
Establishing guidelines for employee breaks and time off.
Conclusion
SSM Smart Square enables healthcare organizations to focus on their ultimate goal which is delivering exceptional patient care.They can improve operational efficiency and create a positive work environment for their employees. It will ultimately be contributing to better patient outcomes and overall success in the competitive healthcare landscape.It offers numerous benefits to healthcare organizations. It streamlines staff scheduling and management, enhances communication and optimizes resource allocation. This will ultimately improve employee satisfaction and retention.