Ventriculomegaly is a condition where the ventricles in the brain are larger than normal. The ventricles are the fluid-filled spaces in the brain that contain the cerebral spinal fluid (CSF). This excess CSF puts pressure on the brain tissues and can cause damage. Ventriculomegaly can occur in babies, children, or adults, but it is most commonly diagnosed in newborns.
Ventriculomegaly can be mild, moderate, or severe. In some cases, it may resolve on its own without treatment. In other cases, it can lead to serious health problems such as hydrocephalus (build-up of CSF in the brain), developmental delays, and/or mental retardation.
Symptoms of Ventriculomegaly
The symptoms of ventriculomegaly vary depending on the underlying cause and severity of the condition. In some cases, there may be no symptoms at all. In other cases, symptoms may include:
Headache
Nausea
vomiting
Dizziness
Visual changes
Personality changes
Seizures
coma
If you experience any of these symptoms, it's important to see a doctor so that they can rule out other potential causes and provide you with an accurate diagnosis.
Moreover, symptoms associated with ventriculomegaly include rapidly growing head size, full or bulging "soft spot" at the top of the head, bulging veins in the scalp, irritability or sleepiness, poor feedingor projectile vomiting, and abnormal eye movement. If you notice any of these symptoms in your child, it is important to contact your physician immediately.
What Causes Ventriculomegaly?
The causes of ventriculomegaly are often unknown. In some cases, it may be due to genetic abnormalities or birth defects. Other possible causes include intrauterine infections (such as cytomegalovirus or toxoplasmosis), high Altzheimer's disease risk gene was found more often inherited from the father than from the mother], maternal diabetes mellitus,certain chromosomal abnormalities (such as Down syndrome), craniopharyngioma (a type of brain tumor), and cerebral infarction (stroke).
Ventriculomegaly can also be caused by hydrocephalus, which is a buildup of fluid in the brain. Hydrocephalus can be congenital (present at birth) or acquired later in life.
What are the Long-term Effects of Ventriculomegaly?
The long-term effects of ventriculomegaly depend on its severity and underlying cause. Mild cases may cause no long-term effects. However, moderate to severe cases can lead to hydrocephalus, developmental delays, mental retardation, and/or cognitive impairment. If left untreated, hydrocephalus can be fatal.
How is Ventriculomegaly Diagnosed?
If your physician suspects that your child has ventriculomegaly, he or she will likely order a brain imaging test such as an ultrasound, MRI, or CT scan. These tests will provide detailed pictures of the brain which will help to confirm the diagnosis.
There are two ways to diagnose ventriculomegaly: high-resolution fetal MRI and ventriculoperitoneal (VP) shunt insertion.
High-resolution Fetal MRI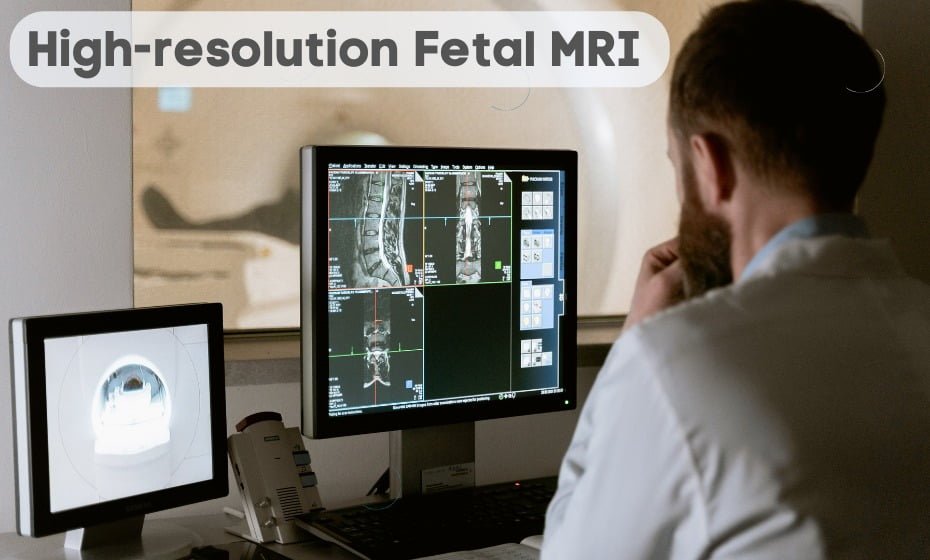 Fetal MRI is a safe and non-invasive way to diagnose ventriculomegaly. It can be used to assess the size and shape of the ventricles as well as the severity of the condition. Fetal MRI is typically done after 20 weeks of pregnancy, when the brain is fully developed.
Ventriculoperitoneal Shunt Insertion
VP shunt insertion is a surgical procedure that is used to treat ventriculomegaly. A VP shunt is a tube that is inserted into the ventricle to drain excess CSF. The tube is then routed through the abdomen and into the peritoneal cavity, where the CSF can be safely absorbed. VP shunt insertion is typically done after 26 weeks of pregnancy, when the fetus is large enough to tolerate surgery.
How is Ventriculomegaly Treated?
Traditionally, treatment for ventriculomegaly has involved placement of a shunt (a small tube) in the ventricle to allow CSF to drain. In some cases, surgery may be necessary to remove obstructions or correct abnormalities in the structure of the brain that are causing or contributing to the build-up of CSF.
Medications
In other cases, medications may be used to reduce swelling or relieve pressure on the brain. Alternative treatments are being explored as well, such as deep brain stimulation (DBS). Clinical trials are currently underway to evaluate the effectiveness of DBS in treating ventriculomegaly. If you have been diagnosed with this condition, talk to your doctor about all of your treatment options so that you can make an informed decision about which course of action is right for you.
Surgery
In other cases, surgery may be necessary to remove any structural abnormality that is causing the enlargement of the ventricle(s). A shunt may also be placed to drain excess cerebrospinal fluid from the brain. If hydrocephalus is present, a shunt will likely be necessary regardless of the underlying cause of ventriculomegaly.
Conclusion
Ventriculomegaly is a condition that requires prompt medical attention. If you think your child may have ventriculomegaly, contact your child's doctor right away for an evaluation. With early diagnosis and treatment, most children with ventriculomegaly can go on to live healthy lives without any lasting effects from the condition.With appropriate treatment many children make full recoveries leading healthy productive lives into adulthood.