Memory and retention abilities start to decline with age. However, memory recall is essential for daily life, work, and learning. Whether you're preparing for an exam, a presentation, or just looking to maintain your cognitive abilities over time, there are many techniques and habits that can be adopted to improve memory and retention. In this article, we'll explore some effective tips that can help you improve memory recall and retain information more effectively.
Why do our Memory and Retention Rbilities Decline?
Memory and retention abilities can decline for various reasons. As people age, the brain undergoes physiological changes, such as a decrease in the number of neurons and neurotransmitters, which can negatively impact cognitive abilities. Lifestyle factors like a lack of physical activity, poor diet, and inadequate sleep can contribute to a decline in memory and retention abilities
Tips to Improve Memory and Retention
Here are some tips to improve your memory and retention.
Establish a Consistent Sleep Schedule and get Enough Sleep
Getting enough quality sleep is a critical component of improving memory and retention. Studies have shown that a lack of sleep can negatively impact memory performance and cognitive abilities. Establishing a consistent sleep schedule and sticking to it can help regulate your body's internal clock and improve the quality of your sleep.
Aim for at least seven to eight hours of sleep per night, and avoid staying up late to cram for an exam or complete a work project. Instead, plan ahead and break down tasks into manageable chunks to give yourself ample time to rest and recharge.
Engage in Regular Exercise and Physical Activity
Regular exercise and physical activity have been linked to improved cognitive function and memory recall. Exercise helps increase blood flow to the brain, which can stimulate the growth of new brain cells and connections. It also helps reduce stress and anxiety, both of which can negatively impact memory and retention.
To reap the benefits of exercise on memory, aim for at least 30 minutes of moderate-to-vigorous physical activity per day. This could include anything from jogging and cycling to swimming and dancing. Incorporating regular exercise into your routine can help improve your memory and overall cognitive health over time.
Manage Stress Levels Through Relaxation Techniques
High levels of stress can be detrimental to memory and retention. Stress releases hormones like cortisol which can impair the memory-making process. Therefore, it's important to manage stress levels through relaxation techniques that can help calm the mind and promote relaxation.
Techniques like meditation, deep breathing exercises, or mindfulness exercises are great ways to reduce stress levels and improve memory recall.
Maintain a Healthy Diet and Stay Hydrated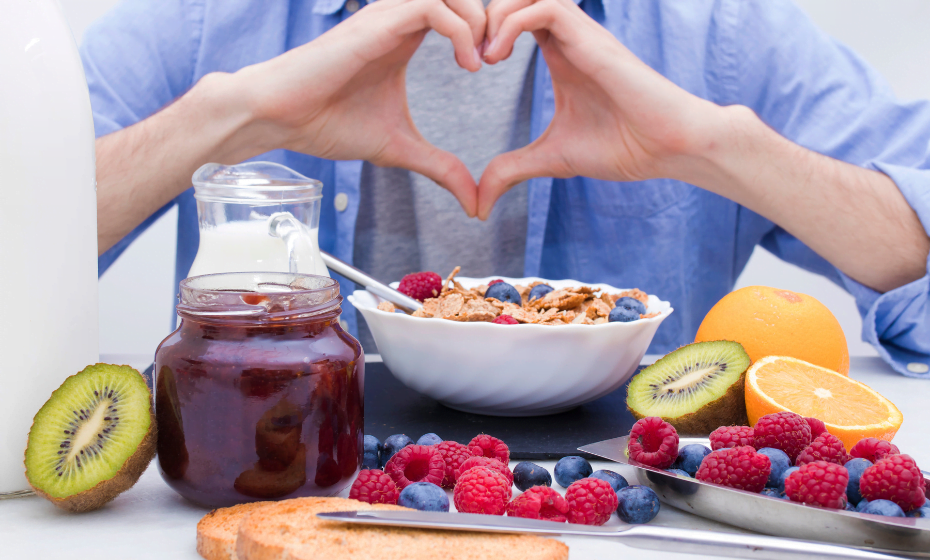 A healthy diet and staying hydrated are crucial for good memory and retention. The brain needs vitamins and nutrients like omega-3 fatty acids, vitamin B12, and antioxidants to function properly. Eating foods like nuts, berries, green leafy vegetables, and oily fish can promote brain health and improve memory recall. Staying hydrated is equally important. The brain is made up of 73% water, so dehydration can adversely affect cognitive performance. Aim for at least 8 glasses of water per day, and limit your intake of sugary and caffeinated drinks.
Develop Good Study Habits and use Mnemonic Devices
Good study habits and mnemonic devices can help improve memory and retention recall. Mnemonic devices are tools that can help individuals remember information more easily by relating it to something familiar. For instance, using acronyms, visual images, or rhymes to recall names, dates, or other bits of information can make them easier to remember.
In addition to mnemonic devices, individuals can develop good study habits like breaking down complex ideas into simpler and more manageable concepts, spacing out study sessions, and actively engaging with the material. This can help consolidate memory and improve recall over time.
Practice Active Listening and Engagement
Active listening and engagement with information can help to improve memory and retention recall. When listening to information, engage with the speaker by asking questions, making connections, and taking brief notes. This will help you process the information and make it easier to recall later on.
Actively engaging with what you're learning can help you to focus and avoid distractions, which can be detrimental to memory recall.
Test Yourself Frequently and Space out your Studying
Frequent self-testing and spaced-out studying can help to improve memory retention. Testing yourself at regular intervals can help reinforce the information and keep it fresh in your mind. This is because the act of recalling information helps strengthen the neural pathways in the brain.
Spacing out study sessions, rather than cramming, can help you retain more information over time, as it reduces the chances of overloading your working memory.
Stay Attentive and Focused During Learning
Staying attentive and focused during learning can help improve memory and retention recall. When learning new information, it's important to avoid multitasking or distractions, such as checking your phone or browsing the internet. Instead, focus on the information being presented and actively engage with it, making connections and taking notes.
Breaking down complex information into smaller, more manageable concepts can also make it easier to focus and remember later on. Taking periodic breaks to clear your mind and rest can help you stay focused and improve overall memory performance.
Set Goals and Stay Motivated
Setting goals and staying motivated are key to improving memory and retention. Goals help give direction and focus to one's learning and can help increase motivation. When setting goals, it's important to make them specific, measurable, achievable, relevant, and time-based (SMART).
For example, instead of setting a generic goal of "improving my memory," set a more specific goal like "learning 50 new vocabulary words in the next two weeks." It's also important to stay motivated by celebrating progress and rewarding oneself for achievements. This can help create a positive feedback loop and encourage continued learning and improvement.
Seek Out Varying Learning Environments
Varying learning environments can help improve memory and retention recall. When learning new information, it's important to avoid always studying in the same environment.This can lead to boredom and decreased motivation over time. Instead, seek out different environments, like a library, park, or café.
Varying the learning environment can help stimulate the brain and make it easier to recall information later on. Seeking out different methods of learning, like watching instructional videos or participating in group discussions, can also help improve memory and retention over time.
Conclusion
In conclusion, improving memory and retention is an ongoing process that involves a combination of lifestyle changes, study techniques, and habits. Incorporating strategies like establishing a consistent sleep schedule,and engaging in regular exercise can help improve memory recall and retention over time. By taking deliberate steps to improve memory and retention, individuals can enhance their cognitive abilities, perform better in daily life, work, and learning, and even reduce the risk of cognitive decline as they age.